Stan Musiel
TeamSt Louis Cardinals 1941-1963
Military ServiceNavy, WW II
Loanable ObjectUniform
StatusAvailable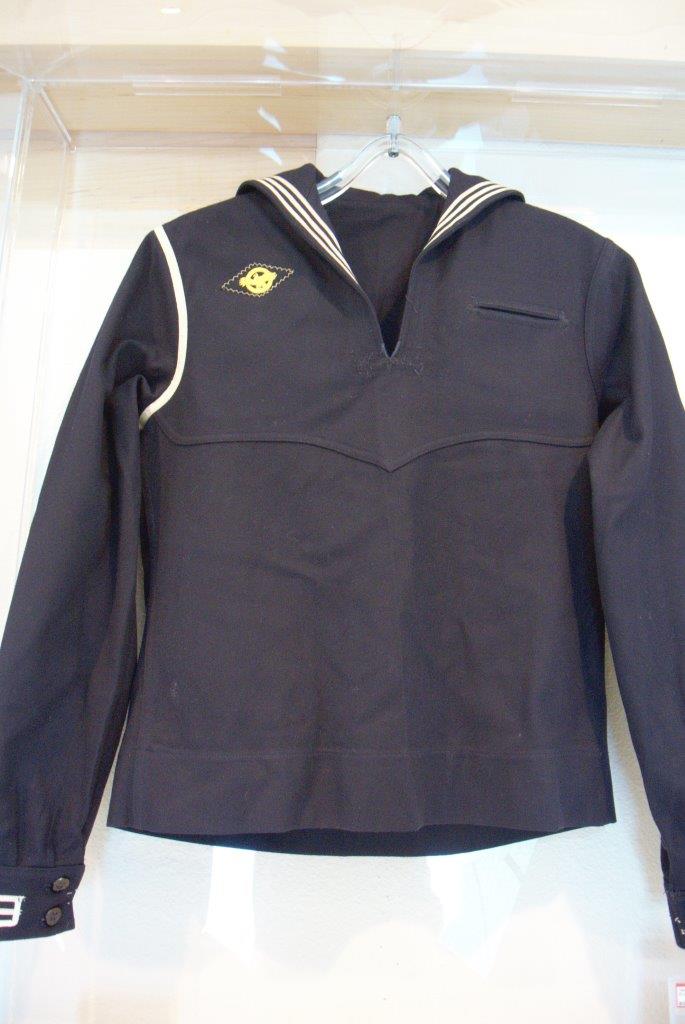 Stanley Frank "Stan" Musial, born Stanisław Franciszek Musiał; November 21, 1920 – January 19, 2013) was an American professional baseball player and Navy veteran of World War II. He was a Major League Baseball (MLB) outfielder and first baseman on the St. Louis Cardinals for 22 seasons, from 1941 through 1963. Nicknamed "Stan the Man", Musial is widely considered to be one of the greatest hitters in baseball history. He compiled 3,630 career hits, ranking fourth all-time and first in a career spent with only one team. With 1,815 hits at home and 1,815 on the road, he also is considered to be the most consistent hitter of his era.[1] He hit 475 home runs during his career, was named the National League's (NL) Most Valuable Player (MVP) three times, and won three World Series championship titles. He shares the MLB record for the most All-Star Games played (24) with Hank Aaron and Willie Mays. Musial was a first-ballot inductee into the Baseball Hall of Fame in 1969. He was also selected to the St. Louis Cardinals Hall of Fame in the inaugural class of 2014.
Musial was born in Donora, Pennsylvania, where he frequently played baseball, whether informally or in organized settings, eventually playing on the baseball team at Donora High School. Signed to a professional contract by the St. Louis Cardinals as a pitcher in 1938, Musial was converted into an outfielder prior to his major league debut in 1941. Noted for his unique batting stance, he quickly established himself as a consistent and productive hitter. In his first full season, 1942, the Cardinals won the World Series. The following year, he led the NL in six different offensive categories and earned his first MVP award. He was also named to the NL All-Star roster for the first time; he would appear in every All-Star game (MLB had two games from 1959 to 1962) in every subsequent season he played. Musial won his second World Series championship in 1944, then missed the entire 1945 season while serving with the United States Navy.
On his return to baseball in 1946, Musial resumed his consistent hitting. That year he earned his second MVP award and third World Series title. His third MVP award came in 1948, when he finished one home run shy of winning baseball's Triple Crown. After struggling offensively in 1959, Musial used a personal trainer to help maintain his productivity until he decided to retire in 1963. At the time of his retirement, he held or shared 17 major league records, 29 National League records, and nine All-Star Game records. Ironically, in 1964, the season following his retirement, the Cardinals would go on to defeat the N.Y. Yankees in an epic 7-game clash, for St. Louis' first World Series championship in nearly two decades (a team which included future Hall of Famer Lou Brock performing what would have likely been Musial's left field duties).[4] In addition to overseeing businesses, such as a restaurant both before and after his playing career, Musial served as the Cardinals' general manager in 1967, winning the pennant and World Series, then quitting that position. He also became noted for his harmonica playing, a skill he acquired during his playing career. Known for his modesty and sportsmanship, Musial was selected for the Major League Baseball All-Century Team in 1999. In February 2011, President Barack Obama presented Musial with the Presidential Medal of Freedom, one of the highest civilian awards that can be bestowed on a person by the United States government.